Islam Grotto is proud to have one of its finest veiled prophets – Michael Tomascin serve on the Grand Line.

For the 2021 year Michael is serving as the Deputy Grand Monarch under current Grand Monarch James K. Drake, PM (Amrou Grotto – Zanesville, Ohio) .

In 2022 Michael will be installed as Grand Monarch of Grottoes of North America.

The following is a short bio of Michael and he Masonic journey.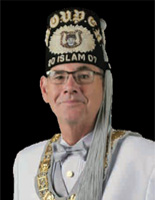 Personal Background

I was born in Pittsburgh Pennsylvania where I have lived all of my life. I am 65 years old and married to my supporting and loving Wife Tammy for 26+ years.
I retired from Dollar Bank after having worked there 35 years in Pittsburgh as a Project Manager for their Computer Systems.
Tammy and I regularly attend Covenant Community Presbyterian Church where I have served in the past as Deacon, Elder and President of the Trustees.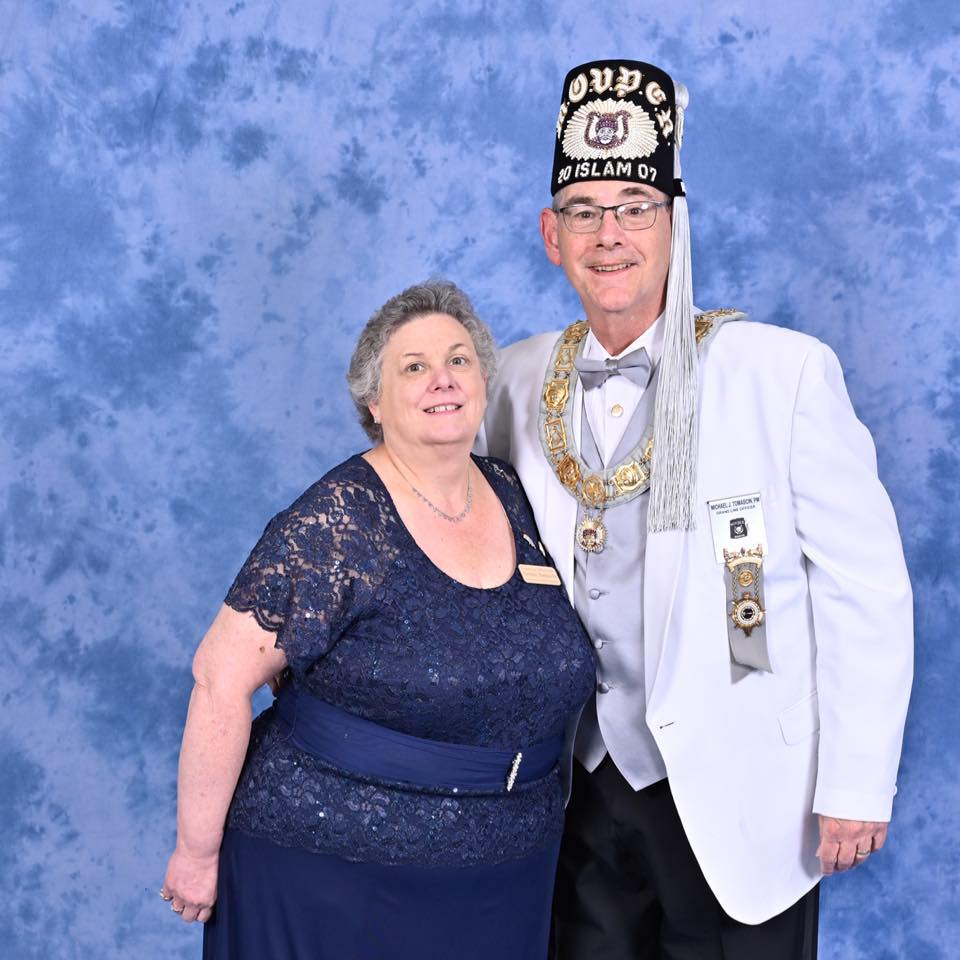 Masonic Background
*** Blue Lodge ***
Raised to a Master Mason in 1997 at Crafton Lodge #653 and became Worshipful Master in 2002.
Currently serving as a Trustee for Crafton / Guyasuta Lodge #513 since 2003 and became Chairman in 2010.
I have been Treasurer for the Ingram Masonic Hall Association where our lodge meets.
Also I have served as Secretary for the Pittsburgh School of Instruction for Blue Lodges from 2004 to 2013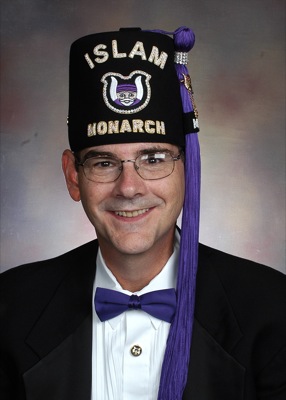 *** Grotto ***
Joined Islam Grotto in 1999 and became Monarch in 2007 which I served as Secretary for 10 years. I am a dual member of Aut Mori Grotto. Served as President of the Ohio Grotto Association in 2012 and also served as secretary. I also belong to the International Grotto Secretaries Association where I was President in 2015. I served as the General Chairman of the 2010 Supreme Council Session in Pittsburgh. Currently I will be the Grand Monarch in 2022-2023.
*** Other Masonic Affiliations ***
Crafton Royal Arch Chapter #312 – High Priest 2006 and 2007
Allegheny Council #38 – Thrice Illustrious Master 2012-2013
Chartiers Commandery #78 – Eminent Commander 2008 – 2009 and 2013 – 2014. Secretary for many years.
Knight York Cross of Honor – 2014
Eastern Star – Guyasuta Chapter #6 – Worthy Patron 1999 – 2000
Scottish Rite of Pittsburgh – Serving as a cast member in the Reunions
Knight Masons – Gateway to the west council No. 5
Tall Cedars of Lebanon – Grand Tall Cedar in 2015
Syria Shrine and several Caravans 
Masonic Veteran